Customer forum

This year, our annual customer forum is all about digitization in the energy industry. In the spirit of the Design Thinking method, we examine digitization from a wide variety of perspectives. You can expect exciting presentations by Stadtwerke Kiel Netze, SAP and a manufacturer in the field of E- and H2-mobility. The focus will be on the topics of smart grid, electromobility and automation. INIT reports on your experiences in the field of leasing companies for automobile fleets and from consulting with a focus on "AI".

We would be pleased if we could welcome you in a relaxed atmosphere to this complex of topics.

Talking shop with colleagues in a stimulating, challenging setting.

Explore innovative ways and opportunities with new and familiar faces from the industry


I am looking forward to the new impulses from our customer forum. After all, who is more expert than the users who work with our solutions every day?
Speakers
We are looking forward to our speakers at this year's Customer Forum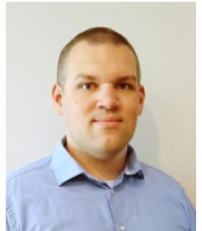 Felix Röhling
IT- und Programm-Management, SWKiel Netz GmbH

After completing his training as an electronics technician for industrial engineering, Mr. Röhling worked as a maintenance coordinator and was involved in setting up maintenance planning in SAP PM. Since 2018, Mr. Röhling has been working as an IT project and process manager and, among other things, manages the digitalization project "HERON Netzanschlussportal".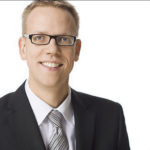 Marco Haas
Value Advisor Expert Utilities, SAP

Mr. Haas has been in the utility industry for 27 years in various areas and roles (engineering, IT and sales).
He currently works in Customer Value Sales at SAP Germany with a focus on presales and business development. He brings his industry expertise in combination with SAP products to shape the transformation in digitalization together with partners and customers.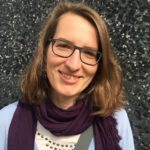 Nadine Gärtner
Software Engineer Expert, SAP

As a trained mathematician, Ms. Gärtner has been working in software development at SAP since 2003, with a focus on logistics applications. In the context of different applications, it deals with the modeling and solution of optimization tasks. In addition, since 2017, she has led research activities focused on electric vehicle fleets as a virtual power plant.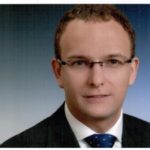 David Stopp
Value Advisor Expert Utilities, SAP

Since 2006, Mr. Stopp has worked in SAP consulting for the utility industry with a focus on Contract Accounts Receivable and Payable (FI-CA). In this context, he was in charge of current market topics as well as regulatory changes for European clients. In addition to technical work in customer projects, he has supported research projects in the e-mobility environment as well as the internal operation of SAP charging infrastructure.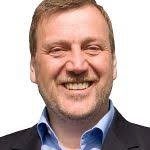 Dirk Lehmann
Independent entrepreneur

Dirk Lehmann has been dedicated to mobility and especially energy efficiency for many years. He sets innovative standards with his companies in shipbuilding and in the field of alternative drive technology for the automotive industry. His credo is that innovation can best be driven by looking across national borders as well as across different specialties.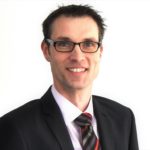 Dr. Jens Rottmann-Matthes
Head of Competence Team Predictive, INIT

In the course of his scientific career as a mathematician, Dr.Rottmann-Matthes researched and taught on efficient algorithms for dynamical systems, among others as a junior professor at the Karlsruhe Institute of Technology. Since moving from academia to INIT, he has been a BI consultant, leveraging his scientific expertise in the use of "new" methods from AI and machine learning.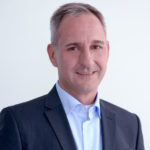 Jürgen Litke
Head of Business Consulting Division, INIT

Jürgen Litke is a project and process manager and has been working as a consultant in the field of automotive sales, leasing and financing as well as insurance for more than 20 years. He supports customers in the conception and design as well as the realization and subsequent rollout of new products and services in the context of digitalization and assists them in integrating them into existing processes as well as into the organization.

Agenda Wednesday, September 25, 2019
Also this year exciting lectures are waiting for you.
Welcome
by Thomas Winkelsdorf and Björn Tiede
i-portal and i-connect – automated processes
Digitization and automated processes as the key to success
Felix Röhling – Stadtwerke Kiel Grid Connections
Electromobility in the Smart Grid
How SAP intelligently manages the charging stations of its e-vehicle fleet
Marco Haas, Nadine Gärtner and David Stopp – SAP
Electromobility and automobile leasing
Impacts and approaches using the example of the Fleet Management Company
Jürgen Litke – INIT
E- and H2-mobility on land and water
The overall package must be right – a look beyond the borders
Dirk Lehmann – Self-employed entrepreneur
AI – from use case to business case
The consulting view – making sense of data
Dr. Jens Rottmann-Matthes – INIT
Discussion and topics for 2020
venue
Starküche, Stahltwiete 20, 22761 Hamburg


We welcome you to the star kitchen Hamburg. A conference with a different atmosphere – our venue this year is all about flexibility and a change of perspective.
Since 2007 Roberto Venturino and his team have been running the star kitchen Hamburg. On the one hand a classic cooking school and on the other hand a trendy event location for individual events or corporate events. The location is in the historic district of Hamburg Bahrenfeld.
Starküche
In Hamburg Bahrenfeld
Our hotel recommendation
NH Hamburg Altona
Stresemannstr. 363-369,
22761 Hamburg
Phone: +49 40 4210600
Register
Register here by August 15, 2019 to attend our 2019 Customer Forum.