Initial Situation & Solution
Bureaucracy and documentation requirements
Administrative expenses have been rising steadily for years. In addition, hospitals are subject to enormous cost pressure and changing cost regulations.
Many regulatory requirements are accompanied by high documentation requirements and numerous bureaucratic processes. The manual entry and maintenance of data in different systems is often cumbersome and time-consuming.
Therefore, it is particularly important to improve all areas of healthcare with a modern IT infrastructure and to simplify the workflows of physicians, in the laboratory and also in the secretariat as much as possible to ensure smooth cooperation within the facility and with other institutions.
Solution suite i.forensik
With our modular i.forensik solution suite, time-consuming manual processes can be significantly reduced through digital and simple data capture. Thanks to a case overview, even expert opinions can be created at the touch of a button. SAP integration ensures that the billing process – from invoicing to financial accounting – is automated and without duplicate data storage. In addition, all relevant data is centered in the IT system on a case-by-case basis. i.forensik thus offers a future-proof basis that can be adapted to your specific needs.
Our Team
In our interdisciplinary consulting team, consultants who speak your language, SAP professionals and developers work together with you. For more than 25 years, we have been using standard functions of the central IT system SAP ERP in the administrative area. We supplement these with specific functions from your specialist department and thus help to simplify IT-supported processes – without interfaces and all within SAP (without SAP IS-H).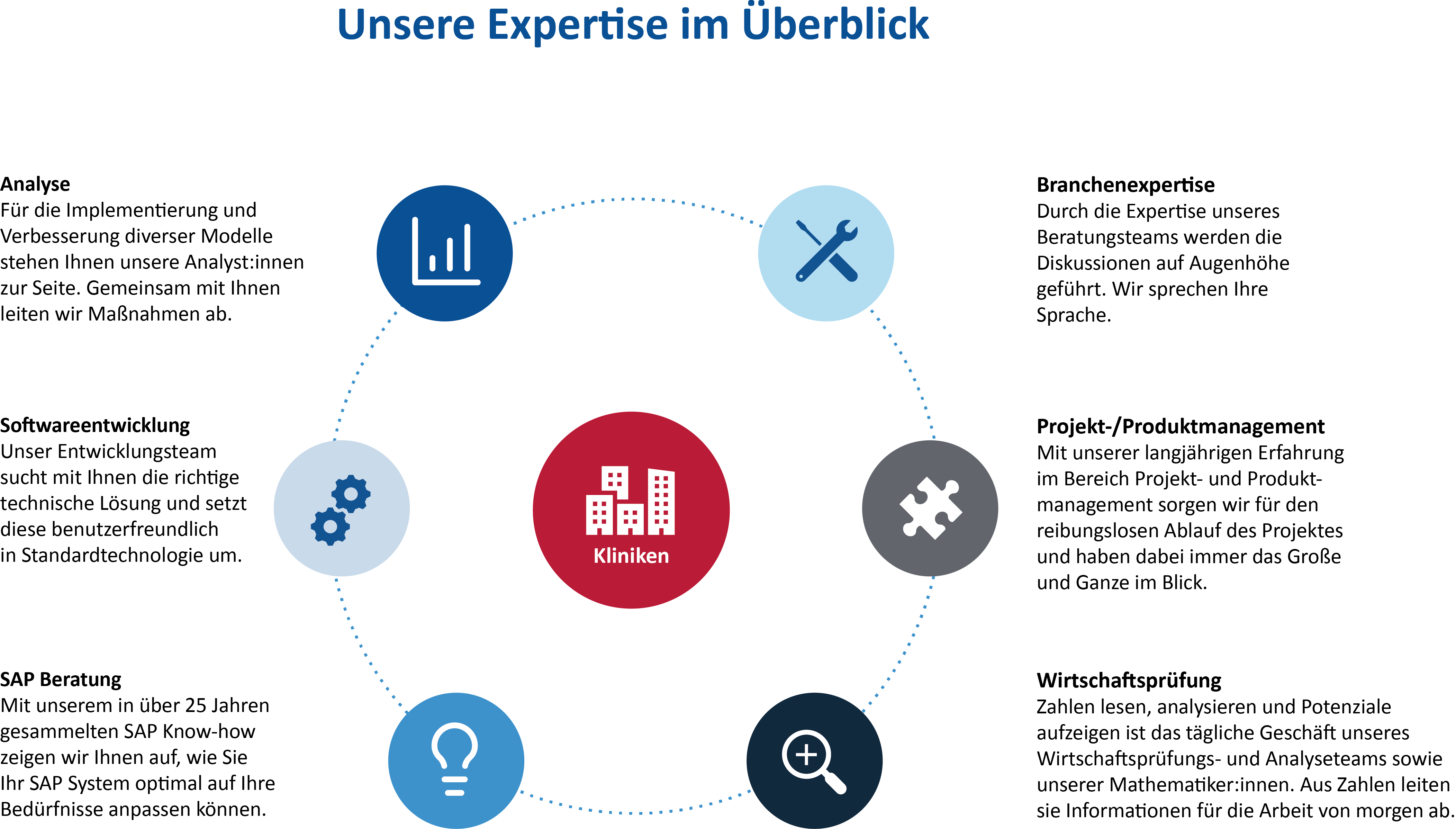 i.forensik
– Solution suite for forensic medicine
The modular solution i.forensik supports the IT-based processing of the various disciplines in forensic medicine. This solution, which is completely integrated in SAP ERP, relies on the SAP standard modules for the technical processing of cases and the resulting administrative or commercial processing. Input-friendly user interfaces are available for processing cases, enabling findings to be recorded and services rendered to be invoiced, e.g. to the authorities or private individuals.
i.forensik – module for mobile
processing of the qualified
post-mortem examination
This module of the i.forensik solution suite is a mobile, integrated solution for processing qualified necropsy on site and in the institute. Medical data can be recorded and analyzed on an iPad or tablet while on the move. The information available in the SAP system can be read and edited. The processes are run through without media discontinuity and thus, for example, the billing run can also be triggered and executed after release. Furthermore, with a view to public authority communication and office integration, an essential building block was created in the implementation of digitization.
With the KHZG, the federal and state governments are making 4.3 billion euros available for the digitization of hospitals and clinics.
As a certified service provider and as a consulting company, we are happy to be available as a competent contact partner for the implementation and monitoring of projects approved in this context.
We offer the following key services:
– Project Management
– Introduction and implementation support
– Preparation of the interim notices
– Reviews of ongoing projects (cost tracking, gap analyses)
Our consulting approach
In the context of digitization, it is important to pursue a strategy that can be controlled in the long term. It makes sense to rely on an established technology. In many houses, SAP ERP is used for financial accounting and the associated merchandise management. With the various modules of the SAP add-on i.forensics, we link to existing systems and thus optimize processes.
The changes are carried out under the aspects:
One solution – many applications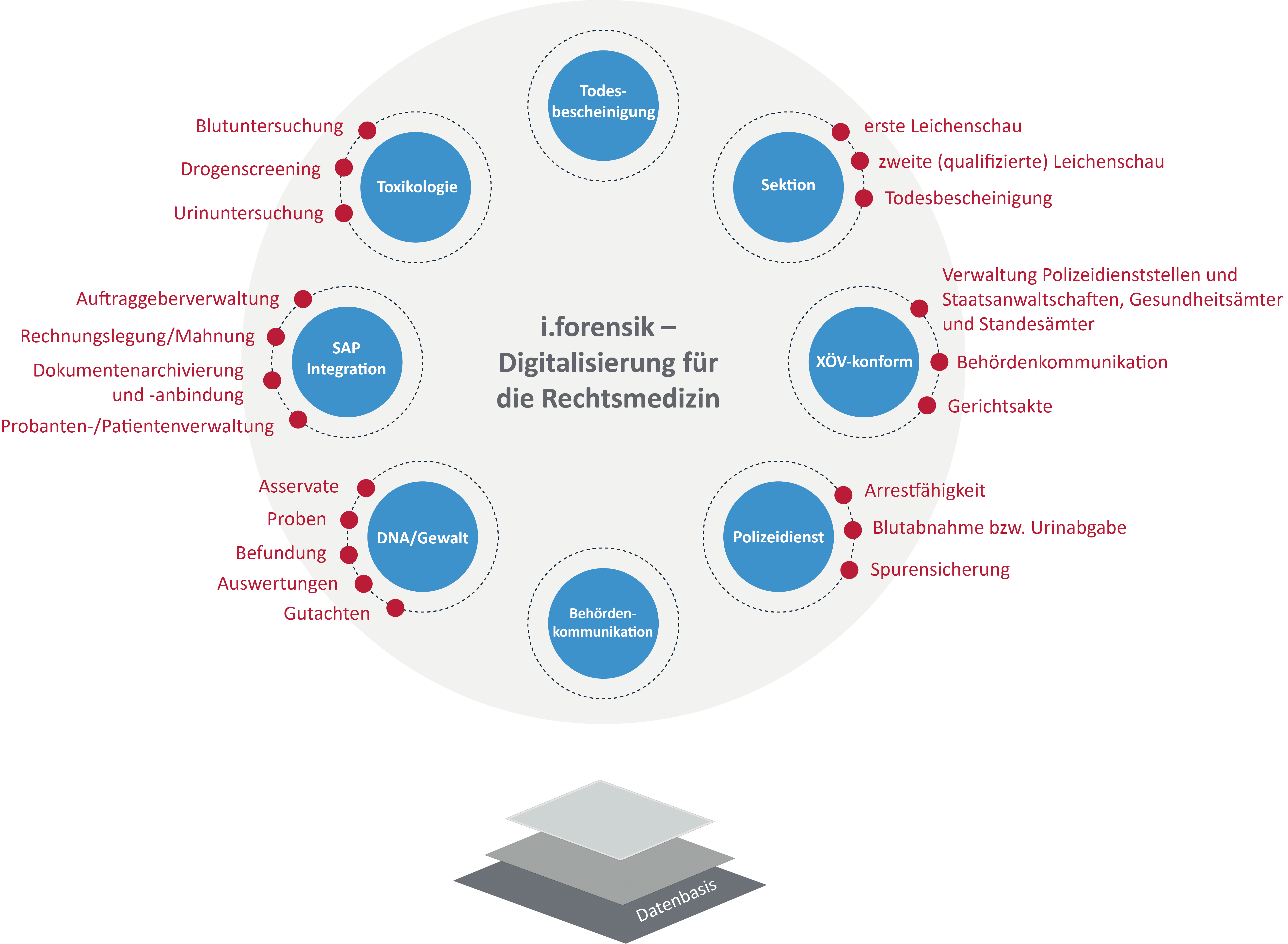 The next step
Feel free to contact us at any time if you have further questions or would like to request more information without obligation. We are happy to advise you.