Solutions create immediate added value. As a preconfigured add-on or as an individual development.
Based on our many years of project experience in your industry, we develop state-of-the-art add-ons that integrate seamlessly and without modification into your existing SAP system architecture. Our solutions are built in such a way that they can be easily adapted to changing requirements. This enables us to achieve one of our most important corporate goals: Long-term customer satisfaction. Our solution architects know the functional limits of SAP and extend them to suit your needs. And if we are unable to offer you an immediately suitable solution, we will be happy to design and develop one for you.

The mobile, integrated solution for processing many disciplines of forensic medicine, such as coroner's inquest, police service or pharmacology – on site and on the road. Medical data can be entered and analyzed on the go – even offline. For data protection, the data entered is encrypted both on the mobile device and during transmission. Processes are run through without media discontinuity. For example, patient data can be added automatically, documents archived, the invoice generated and the billing triggered.
Cross-Sector Solutions
We have a wide range of cross-sector solutions that address common issues our customers face. You can find more information about each solution below. If you can't find anything that suits your problem, please contact us so that we can develop an individual solution for you.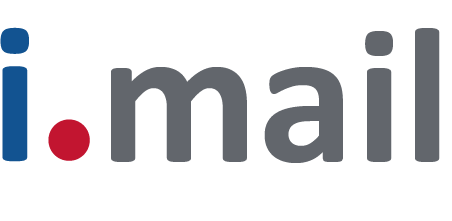 Send a personal email directly from SAP – with the solution i-mail you can write an email directly from an SAP document, be it a reminder, invoice or a network connection application, send it and track it in the history. The possible recipients are suggested via the SAP master data and the attached documents, such as the corresponding reminder, are displayed directly. There are also many use cases for this solution in your company.
Digitization does not make forms superfluous, it rather requires redesign and adaptation to the new possibilities for interaction – a time-consuming and often laborious task. We support you with know-how on SAPscript, Smart Forms, Adobe Interactive Forms or SAP GOF or you can rely on our solution i-forms. With i-forms, you build your forms on the basis of templates and your departments maintain form contents and additions themselves. In this way, you relieve the burden on scarce IT resources, regardless of whether the forms are SAPscript, Smart Forms or Adobe Interactive Forms (AIF).

Mobility has been an important component for our companies for many years. Mobile data acquisition is an immediate part of this. Various fields of application are supported. These include mobile maintenance and field service, mobile order release or mobile recording in the medical environment (QLS). Likewise, all processes of our i-Portal solutions for network operators can be used mobile with commissioning and application management. For all our web solutions we rely on the standard technologies SAP UI5 and Fiori.
Gain new insights by linking your information sources and realizing complex evaluation scenarios by orchestrating easily understandable basic components. This tool puts your department in a position to implement complex evaluations. You need neither predefined semantic layers, views, data marts, queries or similar.

OhJa with its application scenarios ranges from the direct connection of your business data from the different SAP modules via SAP ODP to the complete migration of your SAP Business Warehouse information into the HADOOP ecosystem. We rely on a cluster-capable and highly parallelized design and transfer your data asynchronously and in real-time via streaming. Please refer to our Onepager for the wide range of services.
Solutions for Network Operators
Here you will find an overview of our SAP add-ons that are specifically tailored to the needs of network operators. If you would like to learn more, please download the corresponding one-pager or feel free to contact us directly.
This solution digitizes the grid connection request. With i-connect, the entire process, from the customer inquiry to the billing of the order, is handled without system interruptions and without duplicate data entry. The process is supported by a workflow that transparently displays individual line-of-business requirements and process-specific features. With one click you create the offers, orders or invoices, no matter if it is a new connection, a disconnection, a construction connection, etc.. You can see the processing status, all generated documents, all documents and all participants at a glance, without leaving this central document.
This solution allows you to integrate your customers and installers into your business processes in an effective and future-proof manner. Applications for network connections or commissioning are recorded electronically in the i-Portal and processed without media disruption. Users have the option of applying for connections for all the lines of business offered, transmitting technical information and communicating via a chat-like functionality. In the background, you can let the application process run through to offer acceptance for standard connections without intervening. This is a true end-to-end process with true back-end integration – no duplicate data storage – all using standard SAP technology.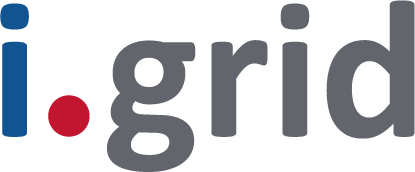 Consolidating construction measures across all divisions, combining maintenance and construction activities on networks, network connections and facilities in such a way that costs can be optimally planned and easily checked during construction activity – that is the strength of i-grid. This solution for networks combines active planning, transfer to approval, creation of work orders and purchase orders, and construction monitoring through to completion in one central solution. You not only have your own orders in view and transparent through the workflow, but also the construction activities initiated by your customers. Individual construction measures are thus bundled and implemented in a targeted manner.
Maintenance and servicing – ensuring plant safety today. With i-maintain you bring together the most important information of the technical plant and its structure in a clear way. Thanks to the direct integration in SAP, you can create all the necessary maintenance measures directly from the plant file, plan the maintenance and also keep an eye on the commercial aspects. In connection with condition-based maintenance, this is an important component of your current maintenance processing. In connection with predictive analytics – an essential component of today and tomorrow.